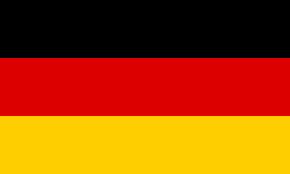 ← (Deutsch) Physik-Weltcup startet in Deutschland unter Schirmherrschaft der DPG
mascots →
the IYPT has (almost) started!
The tournament officially starts when Alan Allinson opens it this Saturday. But for me the start is leaving home (though I must admit going from Graz to Bad Saulgau for the third time now is not too exciting any more) and switching to that deep IYPT mode, were everything else slowly fades away. Teams from all around the world, preparations, fights, sleep deprivation – it's a very special blend of topics, feelings and impressions every year.
Next time i'll write it will be from Bad Saulgau. See you there!
This entry was posted in
blog
. Bookmark the
permalink
.
July 18., 2012 16:26
← (Deutsch) Physik-Weltcup startet in Deutschland unter Schirmherrschaft der DPG
mascots →