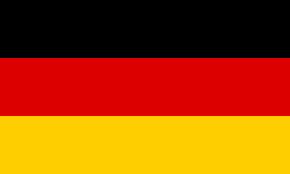 ← the biggest IYPT ever – and some other numbers
(Deutsch) Komittee koordiniert Physik-Weltcup →
more IYPT facts and trivia
Hey! Not sure if I can keep up with writing this much for our blog – but then again there is a lot to say about IYPT: Our website has some information, a bit about the history for example. Then there is the excellent wikipedia article. The most impressive collection however is the work of Ilya Martchenko, located at archive.iypt.org: A massive archive dating back to 1979, including presentations, slides, papers and articles written for or about the IYPT. And you'll find a collection of all the IYPT problems there.
We'd of course never mistake correlation for causation, still it's soothing to know how successful some former participants became:
Some have completed an undergraduate degree in one and a half years, others have promptly brought their still-IYPT project to a mainstream publication while or even went on to get published in Science or Nature, make front covers, or reach a substantial h-index. Some past participants went on to become indie movie directors, top executives in major banks, or CEO at companies with $120M revenue. Surprisingly, the IYPT has even seen a team leader who went on to become a national prime minister.
Personally I think it's just amazing with how much dedication and how successfully Ilya has been working on collecting and archiving all of this IYPT-related information. If there is any (new) fact about one of the (old) IYPTs you can share: Ilya will participate at this year's IYPT as a Juror and I'm sure he'll be more than happy to collect any new information or material, like documents, photos or videos from you!
To make sure you know whom to approach, here's a video I took back in 2011 when the archive was officially launched at the 13th AYPT:
This entry was posted in
blog
. Bookmark the
permalink
.
July 4., 2012 22:59
← the biggest IYPT ever – and some other numbers
(Deutsch) Komittee koordiniert Physik-Weltcup →