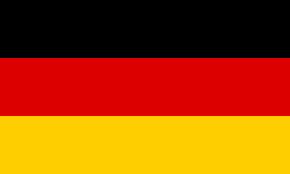 ← newtoon – new tournament organizer over network
more IYPT facts and trivia →
the biggest IYPT ever – and some other numbers
I like numbers and comparing things – that's something I probably share with many IYPT participants. With newtoon we'll have all sorts of stats about the tournament itself. But for now – let's collect some facts and numbers about the IYPT 2012: It's the biggest IYPT ever, with 28 different nations participating. But is Bad Saulgau the smallest city that has ever hosted the IYPT? One might think so, having had the IYPT in cities like Tehran, Vienna, Tianjin or Seoul. Going back a bit further, 17 years to be precise, the IYPT was hosted in a city that will probably keep the title of smallest-IYPT-host for long: Spała in central Poland currently has a population of 400. That might have been different back in 1995. However also the IYPT has grown: Nowadays counting in all participants, volunteers, jurors etc we'd almost double the population in Spała.
Of the few smaller cities that have had the privilege to host the IYPT, another one is very close: Donaueschingen hosted in 1998. And looking at the map of IYPT hosts, we realize that there is yet another former host nearby: Winterthur in Switzerland which hosted in 2005.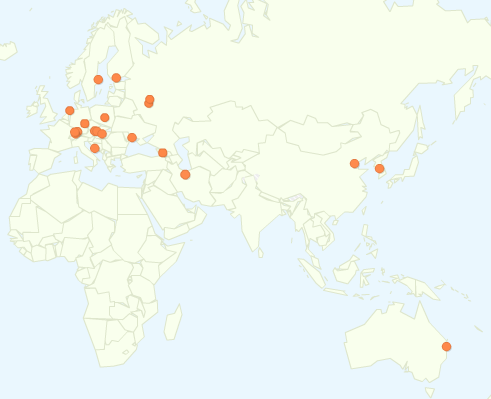 Other numbers never change – we'll have 17 Problems and Teams of 5 students. Some numbers change slowly: It's the 25th IYPT already. To celebrate, we're looking forward to welcoming Evgeny Yunosov, the "father" of the IYPT who was the organizer, main activist and supporter of this new type of competition.
This entry was posted in
blog
. Bookmark the
permalink
.
July 1., 2012 16:23
← newtoon – new tournament organizer over network
more IYPT facts and trivia →