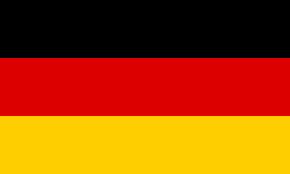 Karl Storz Tuttlingen
Ingeniously different: Innovation leader and hotbed of research and development
Tradition and future, regional roots and international focus, big company and family atmosphere — at first glance, they seem to be incompatible extremes. But all are equally part of the KARL STORZ organizational culture and are optimally balanced and reflected in our everyday work.
KARL STORZ is an exemplary company in the stable but innovative medical technology industry that is characterized by medium-sized businesses. The global family business develops, manufactures, and sells all products independently and sets standards with visionary design, precise workmanship, and clinical effectiveness. The company is continuously growing thanks to its innovative strength, which is illustrated by 60 initial patent filings per year. Since the early days of the company, we have had an intimate understanding of market demands and have been in constant dialog with the world's leading physicians and research institutions – another contributor to lasting success. That's why KARL STORZ is an ideal place for young people to enter the working world.
During their visit, IYPT participants have the opportunity to familiarize themselves with our ultra-modern visitor center that contains four fully equipped operating rooms. Physics, particularly various optical technologies, play a central role at KARL STORZ: With total internal reflection, interference, gradient lenses, fluorescence for early tumor detection, stereo-endoscopy, HD endoscopy, and touchless gesture control, visitors gain diverse insights into the world of endoscopy. Using models, visitors can get a feel for the practical use of the systems. Experience it for yourself!
KARL STORZ Tuttlingen
In 1945, the company was founded in Tuttlingen by Dr. med. h. c. Karl Storz; since that time, it has developed into a leading global manufacturer of specialized products for endoscopy and minimally invasive surgery. With a total of 50 production sites, sales and service companies, KARL STORZ now employs more than 5,800 people in 39 countries worldwide.