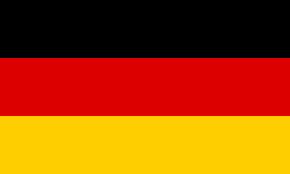 ← Federal Minister Prof. Dr. Annette Schavan visits the Physics World Cup in Bad Saulgau
(Deutsch) Physiker ergründen auch den Weg des Golfballs →
Minister Warminski-Leitheußer visits the Physics World Cup
The Baden-Württemberg minister for culture youth and sports, Gabriele Warminski-Leitheußer, has accepted the invitation to the awards ceremony of the Physics World Cup competition in Bad Saulgau. The awards ceremony will take place on July 26, 2012 at 19:00 in the Stadtforum in Bad Saulgau.
Source picture: by Gabriele_Warminski-Leitheußer.jpg: GRÜNE Baden-Württemberg derivative work: FishInWater (Diskussion) (Gabriele_Warminski-Leitheußer.jpg) [CC-BY-SA-2.0 (www.creativecommons.org/licenses/by-sa/2.0)], durch Wikimedia Commons This entry was posted in
most recent
. Bookmark the
permalink
.
January 28., 2012 10:53
← Federal Minister Prof. Dr. Annette Schavan visits the Physics World Cup in Bad Saulgau
(Deutsch) Physiker ergründen auch den Weg des Golfballs →
Comments are closed.