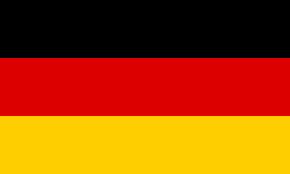 The Physics World Cup in Bad Saulgau
The Physics World Cup in Bad Saulgau
Tournament with students from 28 countries begins on July 20
Can you swim in a basin with air bubbles? Where do the light patterns come from that often form on the bottom of a swimming pool? Those who know the answer will not automatically win the International Young Physicists' Tournament (IYPT), the so called Physics World Cup which takes place in the Upper Swabian town of Bad Saulgau from 20-29 July. Only the team that is able to convincingly present the solution in English in front of the international competition as well as an international jury has a chance to win the most prestigious physics competition for students.
This year the Physics World Cup will take place in the Upper Swabian town of Bad Saulgau after well known venues such as Tehran (2011), Vienna (2010), Seoul (2007) or Brisbane (2004). This year's organizer, the Schülerforschungszentrum Südwürttemberg (SFZ) (Student Research Center of South Wuerttemberg) was chosen last year to host the event and has consistently sent the most participants over the years. Germany is the most successful country winning seven gold and eight silver medals in 18 tournaments. The Physics World Cup is under the auspices of the German Physics Society (DPG). Annete Schavan, Federal Ministerhysics of Education and Research, will be among the Speakers.
Everyday questions  -  complex answers
Why is it softer to walk on dry sand than on wet sand? How can a mirage be created in the laboratory? Questions that not even an experienced professor might be able to answer offhand. They are part of the 17 research tasks that are published every autumn and have to be solved by the time the competition takes place in July of the following year. The 16 – 20 year-old students are allowed to use whatever resources they can think of: literature, internet, or experts at universities and industry. During the fights they have to defend their tasks in a rhetorical competition in English against their opponents. This year teams from 28 countries are competing, among them China, Australia, Singapore, Iran, France and Austria.
Numerous companies support the tournament
The organizers are expecting costs to be 400,000 Euros which will be raised solely through contributions from companies and foundations. Many small local companies have agreed to give their support as have global market leaders such as the medical technology firm of Aesculap in Tuttlingen and the construction machine manufacturer Liebherr. Foundations such as the Robert Bosch Foundation or the Dieter Schwarz Foundation in Neckarsulm are also supporting the tournament financially and with specialists from their organizations. They are responsible for financial matters, sponsoring and project controlling as well as arrangements for rooms and catering.
The city of Bad Saulgau is contributing to the event by providing staff and rooms. The opening and closing ceremonies will take place in the Stadtforum, the municipal auditorium.
Wolfgang Hatz, Chairman of Research and Development at Porsche didn't need a lot of convincing and sees a great benefit to his company. "German industrial companies only have a chance in tough global competition if they produce high quality, innovative cutting-edge-technology and fascinating products. In order to reach these challenging goals we need young people who are curious, enjoy questions posed by technology,and are prepared to work persistently on finding solutions. That is why it is very important to us to support the hosting of the International Physics Tournament 2012, " says Hatz.
German participants come from Bavaria, Hesse and Baden- Wuerttemberg
Starting for Germany are Clemens Borys, 19, and Paul Hege, 16, both from Kassel, Lars Dehlwes, 17, from Erlangen, Tobias Schemmelmann, 18, from Lörrach, and captain of the team Michael Kern, 17, from Biberach. "Naturally it would be great to stand on the podium in your own country, but we would mainly like to be good hosts, because most of the participants have never been in Germany," says Rudolf Lehn, Head of the Organizing Committee and Head of the SFZ.
The team competition was conceived by the State University of Moscow in 1979. Until 1993 Moscow University was also the sole organizer. In 1994 the IYPT took place in a western country for the first time – in the Netherlands. A German team participated for the first time in 1995 in Poland and won first place. After the German team won again in 1999 the idea to found a student research center began to take shape.
The German Team
Michael Kern (Captain), 17, Biberach
Wieland Gymnasium Biberach, Schülerforschungszentrum Südwürttemberg (SFZ), Ulm
Paul Hege, 16, Kassel
Wilhelmsgymnasium Kassel, Schülerforschumgszentrum Nordhessen (SFN Kassel)
Clemens Borys, 19, Vellmar
Friedrichsgymnasium Kassel, Schülerforschungszentrum Nordhessen (SFN Kassel)
Tobias Schemmelmann, 18, Lörrach
Hans-Thoma-Gymnasium Lörrach, phaenovum Schülerforschungszentrum Lörrach-Dreiländereck
Lars Dehlwes, 16, Erlangen
Ohm-Gymnasium Erlangen, Erlanger Schülerforschungszentrum (ESFZ)
About the Schülerforschungszentrum Südwürttemberg (SFZ) (Student Research Center, South Württemberg)
The Schülerforschungszenbtrum Südwürttemberg in Bad Saulgau was founded in 1999 after a German team consisting of students from the region of Upper Swabia had won the most important physics competition for students, the International Young Physicists' Tournament (IYPT) for the second time. Since then it has been promoting and supporting talented young scientists and by doing so would like to counteract the shortage of technical experts. In the meantime further research centers have been created in Tuttlingen, Ulm and Friedrichshafen/Überlingen.
The SFZ is a forge for young talent, an idea workshop, a research laboratory, a knowledge center, a center for gifted students – and a social meeting place. Several hundred students of different ages and from different areas of Baden-Wuerttemberg come regularly to Bad Saulgau or one of the other locations to do independent research, without restrictive guidelines and without a schedule. What they have to bring along is curiosity, stamina, willingness to work on a team and to take part in competitions. They learn to work independently, to research complex questions together with others without knowing beforehand whether or a solution exists. They also learn how to do research as well as  acquiring techniques and skills they will need later in their studies or professional lives.
At the SFZ the students' performance is of the highest level. And yet the Schülerforschungszentrum is not an exclusive institute for the gifted. Although the pupils should be prepared to work hard, be curious and have a good knowledge of mathematics, it is just as important to be willing to work on a team. Social skills are fostered in such an atmosphere. In addition to physics projects, there are also projects in the fields of mathematics, information technology, chemistry, biology, earth sciences and technology. Physics workshops are also offered to primary school students.
Interested and motivated students from the middle and upper divisions of Gymnasiums (college preparatory schools) have the opportunity to increase their knowledge in the sciences or prepare themselves for competitions. Students decide for themselves how often they come to the SFZ because they work not only at the SFZ but also at home and at their schools. The SFZ is supported by the state of Baden-Wuerttemberg, the city of Bad Saulgau, Sigmaringen County, by foundations, companies and private donors.
www.sfz-bw.de
www.facebook/sfzbw