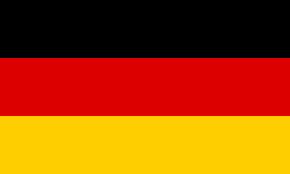 ← (Deutsch) Physik-Asse
(Deutsch) Interview mit Florian Ostermaier, Team Leader Deutschland →
a few words about this blog
Hey!
I'm Tim, former IYPT participant, former IYPT Executive Committee member, 2010 LOC member, iypt.org webmaster and lots of other ypt-related things. This year I'm lucky to be present for the first time at an IYPT without any official role at all – yet probably I'll be doing one of the most important jobs for all of you participating: Together with Georg and Wolfgang I'll be responsible for results and fight-previews, distributing jurors to groups and all that other tournament related stuff.
I've been blogging about the past two IYPTs and this year I was asked to do the same here

So during the tournament you will find the latest news like results, previews etc here.
Make sure to also visit the iypt 2012 facebook page at facebook.com/iypt2012.
This entry was posted in
blog
. Bookmark the
permalink
.
June 25., 2012 11:15
← (Deutsch) Physik-Asse
(Deutsch) Interview mit Florian Ostermaier, Team Leader Deutschland →